Big Tobacco Continues Cannabis Push – Philip Morris, Altria Confirm Merger Talks
Posted On August 27, 2019
---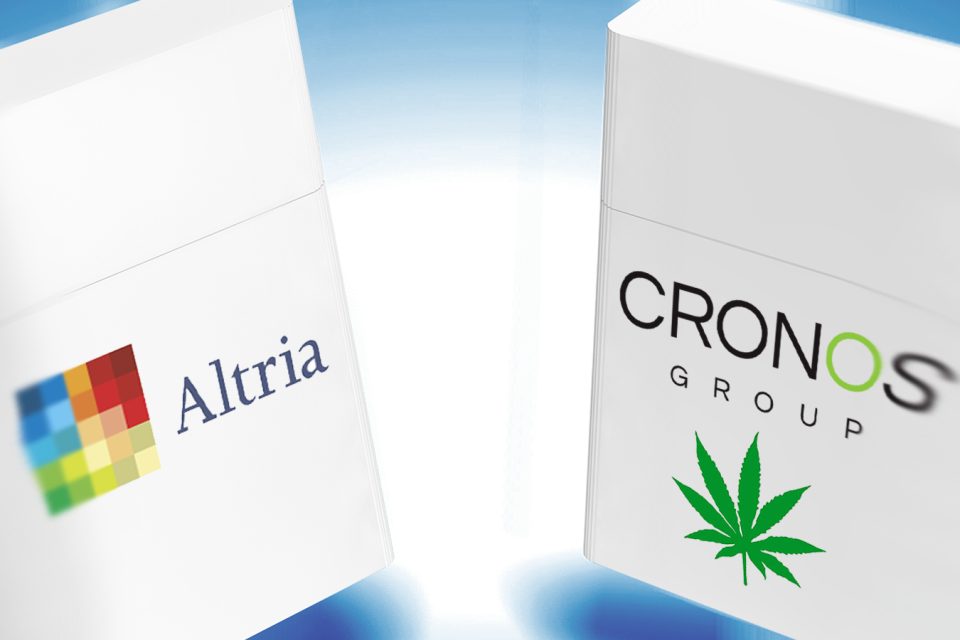 Philip Morris International (NYSE: PM) is in discussions with Altria (NYSE: MO) about a possible all-stock, merger of equals, the tobacco giants announced Tuesday. Philip Morris International Inc. is an American multinational cigarette and tobacco manufacturing company, with products sold in over 180 countries outside the United States. The most recognized and best selling product of the company is Marlboro.
The companies did not disclose the stake that each company would expect to hold in the potential newly combined company, but Bloomberg reported Tuesday that PMI and Altria are weighing a 52%-48% split, respectively. 
This deal is particularly interesting to those in the cannabis sector because Altria spent $1.8 billion for a 45% stake in Canadian cannabis company Cronos (NASDAQ: CRON). The two companies are focusing on cannabis vaporizer products.
With international production and distribution across five continents. Cronos Group is committed to building disruptive intellectual property by advancing cannabis research, technology and product development. With a passion to responsibly elevate the consumer experience, Cronos Group is building an iconic brand portfolio. Cronos Group's portfolio includes PEACE NATURALS™, a global health and wellness platform, and two adult-use brands COVE™ and Spinach™.
A deal, if one is reached, would reunite Philip Morris International and Altria more than a decade after the two companies split. Altria spun off PMI in 2008 and has remained a largely U.S.-focused company, selling Marlboro cigarettes domestically while PMI has focused on selling cigarettes overseas.
Analysts have long speculated the two companies would come back together. The talks come at a time when cigarette sales falling and both companies are searching for new ways to grow. Combining Altria and PMI would create a global tobacco powerhouse with investments in e-cigarettes and cannabis.
Prior to the announcement, PMI's market value stood at around $121 billion while Altria's outstanding stock was valued at roughly $88 billion. Amid speculation on Monday, Wells Fargo analyst Bonnie Herzog in a note to clients said there would be "tremendous value" if the two companies were to reunite.
Amid pressure on cigarette sales, PMI has made a big bet on iQOS, a device that heats tobacco rather than burning it. The company has already introduced iQOS in 48 markets around the world and will bring it to the U.S. next month. PMI said it has about 11 million iQOS users globally.
The Food and Drug Administration cleared iQOS for sale earlier this year. Altria will sell license iQOS from PMI and market it in the U.S. as part of a previously negotiated deal.
Altria has also invested $12.8 billion for a 35% stake in Juul, the biggest e-cigarette company in the nation. Regulators have yet to approve the deal. Juul has since faced mounting litigation, criticism and pressure from both lawmakers and regulators.
PMI generated $79.82 billion in revenue, including excise taxes, last year, according to a regulatory filing. Altria posted $25.36 billion in sales last year. PMI's shares are up about 9% this year, while Altria's shares are up roughly 3.5%.
---
You may also like