WeedMD Secures Expanded Health Canada Licence to Sell All Cannabis Formats from Flagship Cultivation Facility
Posted On September 21, 2020
---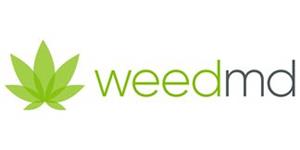 WeedMD Inc. (TSX-V:WMD) (OTCQX:WDDMF) (FSE:4WE) is a federally-licensed producer and distributor of medical and adult-use cannabis. The company announces that it has secured an amendment to its Health Canada licences allowing the Company to produce, package, sell and distribute all cannabis formats directly from its 610,000-square-foot flagship cultivation and processing site in Strathroy, Ontario.
WeedMD Inc. is the publicly-traded parent company of WeedMD RX Inc. and Starseed Medicinal Inc., licence holders producing and distributing cannabis products for both the medical and adult-use markets. The Company owns and operates a fully-licensed 158-acre state-of-the-art greenhouse, outdoor cultivation site and processing facility located in Strathroy, Ontario as well as a fully-licensed 26,000 sq. ft. Aylmer, Ontario processing facility, specializing in cannabis extraction. With the addition of Starseed, a medical-centric operator based in Bowmanville, Ontario, WeedMD has expanded its multi-channeled distribution strategy. Starseed's industry-first, exclusive partnership with LiUNA, the largest construction union in Canada, along with other employers and union groups complements WeedMD's direct sales to medical patients. The Company maintains strategic relationships in the seniors' market and supply agreements with Shoppers Drug Mart as well as six provincial distribution agencies where adult-use brands Color Cannabis and Saturday are sold.
"The ability to sell our growing portfolio of cannabis products to provincial distributors and the medical market from our Strathroy cultivation hub will accelerate our path to profitability as we continue to execute on our consolidation plans – achieving operational efficiencies with speedier product fulfilment," said Angelo Tsebelis, CEO of WeedMD. "Additionally, it provides us with the flexibility to further commercialize the ready-to-use space at our modern greenhouse in Strathroy for the production and shipment of high-margin new cannabis formats such as a variety of extracts, topicals and edibles. It also provides a runway for growth should we elect to scale-up or consider future expansion opportunities and partnerships."
WeedMD's hybrid-greenhouse in Strathroy is currently operating at full capacity under a 210,000 square foot canopy alongside additional drying and processing space. The Company's 27-acre, low-cost, outdoor grow, now in its second year of operation, is located on site along with a 50,000 square foot stand-alone, licensed processing facility dedicated for outdoor cannabis processing. The outdoor harvest is expected to kick-off in early October 2020 and will provide terpene-rich, high-cannabinoid input material for extraction and dried flower product formats such as pre-rolls and ready-to-roll. WeedMD's fully-licensed, extraction centre-of-excellence in Aylmer, ON produces the Company's cannabis derivatives, and its fully-licensed Bowmanville, ON facility houses the Company's medical fulfilment and distribution activities as well as its award-winning client services team.
---
Trending Now