1933 Industries Signs Distribution Deal with CBD Plus to Carry Canna Hemp™ Products in over 120 Stores
Posted On September 11, 2020
---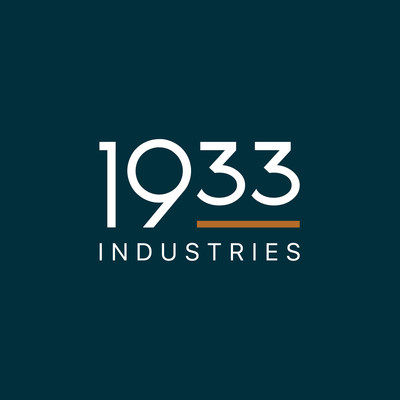 1933 Industries Inc. (CSE: TGIF) (OTCQX: TGIFF), is a vertically-integrated cannabis consumer packaged goods company with a diverse portfolio of consumer-driven brands. The company announces that it has set up distribution of its Canna Hemp™ line of wellness products in conjunction with CBD Plus, the largest and most trusted supplier of CBD products across the United States.
1933 Industries is a vertically-integrated, growth-orientated company, focusing on the cultivation and manufacturing of cannabis consumer branded goods in a wide range of product formats. Operating through two subsidiaries, the Company controls all aspects of the value chain with cultivation, extraction, processing, and manufacturing assets supporting its diversified portfolio of cannabis brands and licensing partners. The Company owns 91% of Alternative Medicine Association, LC (AMA), and 100% of Infused MFG LLC.
AMA is a licensed medical and adult-use cannabis cultivation and extraction subsidiary that produces its own branded line of unique cannabis-based products and manufactures third-party brands. With state-of-the-art cultivation and extraction facilities based in Las Vegas, Nevada, AMA seeks to offer medical patients and recreational users alike a cannabis experience that's exceptional, potent, and consistent in quality.
With an extensive product line that includes topicals, creams, vapes, elixirs, capsules, dabs, lip balms and pre and post workout recovery sports products, 1933 Industries' proprietary Canna Hemp™ brand utilizes the power of hemp and CBD to bring natural wellness. The Company's flagship products, the Canna Hemp™ Relief Cream and Canna Hemp X™ Recovery Cream are recognized as best topicals in the market.  Canna Hemp X™ is a CBD sports recovery cream for athletes, bridging the gap between recovery and top performance. All products are triple and third-party tested for safety with test results imbedded via QR codes for traceability.
The Company reports that its wholly-owned subsidiary, Infused MFG, signed a Master Services and Supply Agreement, with MCV Enterprises LLC, an Oklahoma company doing business as CBD Plus and CBD Plus USA, for the marketing and sale of Canna Hemp™ products in CBD Plus corporate-owned and franchisee brick and mortar retail stores. The one-year Agreement includes a 45-day trial period, effective immediately.
CBD Plus is focused in the Midwest and Southern US, with over 120 locations and growing in Texas, Oklahoma, Kansas, Arkansas, Tennessee, Georgia, Florida, North Carolina, and Maryland. The partnership with CBD Plus is another important step for the Company as it builds the Canna Hemp™ line as a leading brand in the US CBD market. According to the latest outlook by the Brightfield Group, hemp-based CBD US sales will reach $12.4 billion by 2023 and $16.8 billion by 2025.
Mr. Eugene Ruiz, President of 1933 Industries said, "CBD Plus is a well-respected source of safe, legal and affordable CBD products that meet the highest standards in the industry. We are pleased that our Canna Hemp™ line meets and exceeds those high standards. We look forward to collaborating with CBD Plus to increase awareness and education regarding the benefits and value of CBD in our everyday lives."
"CBD Plus and its family of franchisees is proud to announce its relationship with 1933 industries", said Mr. Charles V. Reynolds III, CEO of CBD Plus. "We look forward to introducing Canna Hemp™ products to our entire customer base nationwide. Quality Assurance and Cannabis Education have always been cornerstones of the CBD Plus USA mission, and we are excited to partner with a brand such as Canna Hemp™ that shares those values. We remain committed to helping educate the public on all of the benefits and uses of quality CBD, and we believe this relationship aligns with our goals."
CBD Plus has been committed to improving the lives of communities since 2017, and has now grown into a trusted source of CBD products in the US. Founded on the cornerstone of empowering customers to live their best lives, CBD Plus has become an authoritative advocate for CBD, and a dedicated educator of the benefits of CBD oil. CBD Plus offers a variety of self-care and lifestyle products with CBD that exceeds the industry standard of quality, producing carefully extracted, pesticide-free, and non-GMO products.
---